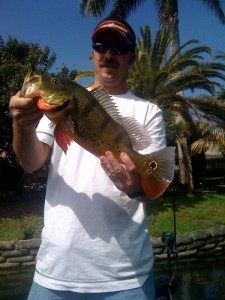 Peacock bass fishing in south Florida is exciting and fun.  I had the pleasure of taking  John & Brenda Lewis from 
Texas this week  fishing in Miami for those hard fighting bass.  I meet the Lewis's at BJ Bait & Tackle pick up livebait  and off to Miami. We had a half day trip and managed to boat 15 peacocks up to 4lbs.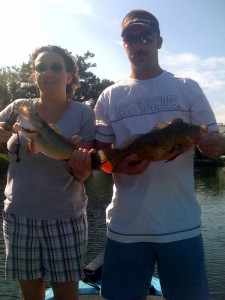 Peacock Bass will test your equipment and skill, it's exciting and fun.
 Till next time tight lines and good fishing….
From Staff Writer Capt. Brett Isackson (bretti@bassonline.com)
BassOnline.com / 888-829-BASS