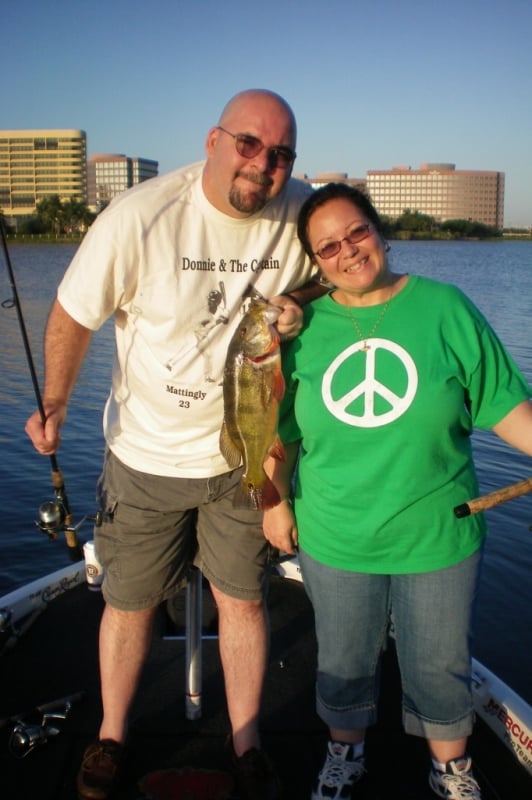 This week we had Joe and Athena Mitchell from the Bronx in New York fishing with us, I had the pleasure of spending the last 2 days with them. Day 1 with me we went down to Miami for the hard fighting peacock bass.
This couple are long time repeat customer and a blast to fish with, we had a pretty good day boating about 16 peacock bass. Right at the end of the day Joe hooked into a tarpon that was about 25 to 30 pounds, he got to fight this fish for about 5 minutes. Just when the fight was about over, the line nicked the prop on the outboard and  broke off.  The tarpon jumped 4 times and gave us a great aerial show.
On day 2 we went to Lake Ida to do something a little different. The day started of hot and ended pretty good, they boated 25 fish with a 6 pound kicker large-mouth bass. I think this was Joe's personal biggest bass ever!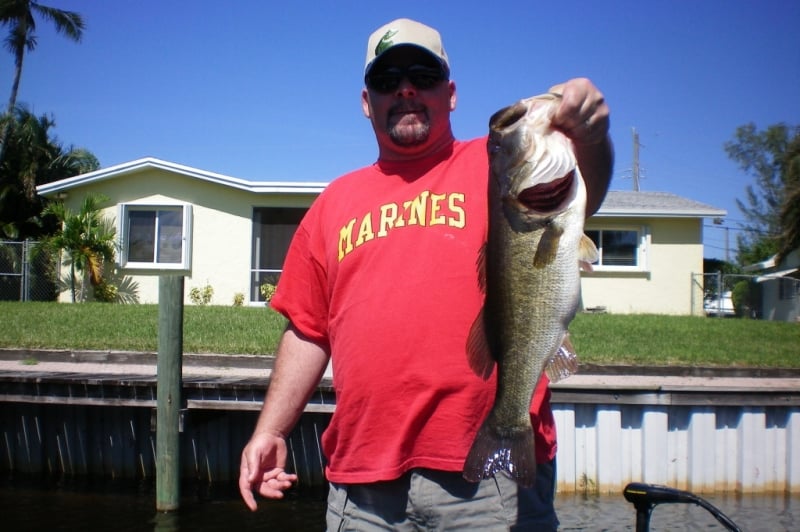 I'm looking forward to seeing them again in March, maybe Joe can break his record again.
Tight Lines,
Capt Tony (954) 205-2535
tonym@bassonline.com
If you are visiting South Florida for work or vacation and want to experience the best fishing that there is to offer then please give us a call. We can be reached @ (888) 629-BASS or by email.
www.bassonline.com
www.flpeacockbass.com
www.hawghunter.net
www.basson-line.com
www.bassauthority.com