The peacock bass fishing in the South Florida was really good, even with the heat index at 100.
We've had 4 people and 2 boats out yesterday for a Peacock bass fishing trip.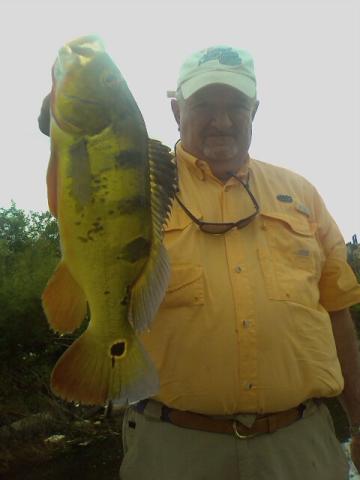 We boated around 20 fish per boat in just 5 short hours and a variety of fish also being caught. Both boats had lots of peacock bass and a few snook to add to the day of fishing.
This group was from Central Florida, most of them in the Gainesville area. Bob Williams from Bartow, FL was also on board, this was his third time fishing peacock bass with us and said, "I'll be back next year again."
We have a Peacock bass website just for the fishing, you can visit it at www.flpeacockbass.com. To keep up with our fishing reports visit our peacock blog often.
Remember the summer days were made for Peacock bass fishing, they love the heat!
Tight Lines,
Capt Todd
todd@bassonline.comtodd@bassonline.com
888-629-2277
www.BassOnline.com
www.hawghunter.net
www.bassauthority.com
www.flpeacockbass.com
www.basson-line.com