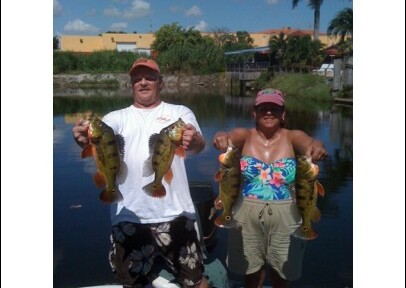 WHAT A TRIP!!!!
Can't thank you enough for having Captain Tony as our guide, made my wife Terry feel at ease all day.
My wife actually let Tony go 50 MPH on one straight section, she wanted to go faster but we ran out of room.
I asked tony how one goes about buying some hats or t-shirts can you help, can't seem to find them on the website.
AGAIN I CANT THANK YOU ENOUGH,
MIKE
———————————————————————————————————-
Thanks Mike & Terry,
We appreciate your business and look for to fishing with you next year, just give us a call and we will get you those shirts and hats!
Till next time tight lines and good fishing….
Posted From Bass Online Staff Writer
BassOnline.com / 888-829-BASS